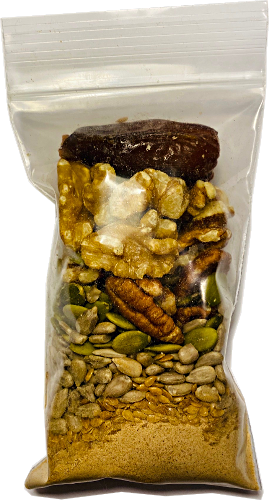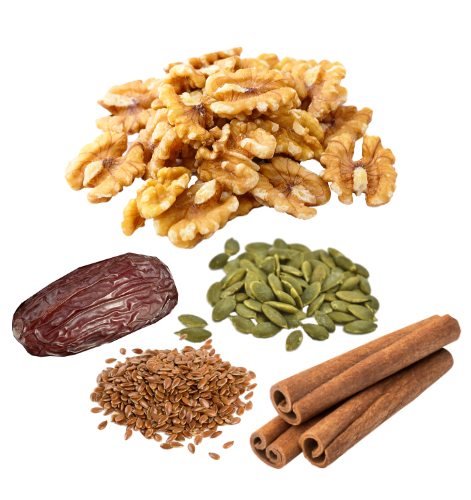 Sweet and creamy with a hint of cinnamon, Walnut Date is a delicious way to start your day. ITS Also full of healthy fats, minerals and fiber.
Tastes like: Horchata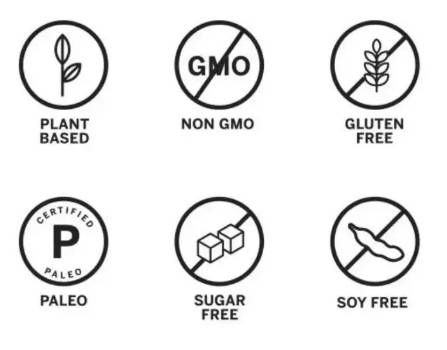 Walnuts are full of omega 3s and are believed to boost neuronal plasticity. Maca is also great for brain health and provides a mild energy boost.
The pumpkin, flax and sunflower seeds are rich sources of Iron, Thiamin, Phosphorous and Magnesium.
 

Walnuts

Dates

Sunflower Seeds

Flax seeds

Collagen Protein

Pumpkin Seeds

Pecans

Maca

Cinnamon

Vanilla

Himalayan Salt

 
 

All Organic Ingredients except for collagen and himalayan salt.

A high powered blender like Vitamix, Blendtec, Nutribullet, etc. works best.
Fresh Banana
- 1.5 cups milk or water

- 1 cup ice

- 1 banana (somewhat ripe is good)

- Walnut Date Pouch

 
Blend until smooth.
Frozen Banana
- 1.5 cups milk or water

- 1 Frozen banana

- Walnut Date Pouch